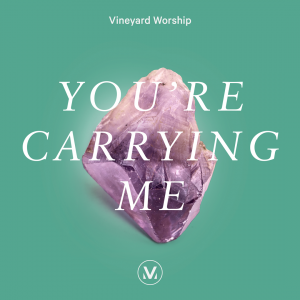 Joshua Miller has released "You're Carrying Me" through Vineyard Worship and the song is now loaded into WorshipTeam.com "You're Carrying Me" is a recording of a great new song.
"You're Carrying Me" was written by songwriter, Casey Corum (and friend Kris MacQueen), after experiencing an unexpected end to his role as a senior worship pastor. In the ensuing season, Casey had the distinct sense that the Lord was not only carrying him and his family through the difficult time, but that the Lord was also running into a new future. Written in response to this deep sense, "You're Carrying Me" carries the tangible immediacy of that season in its essence. Powerful vocals provided by Joshua Miller from Desert Vineyard Church in Lancaster, California help bring this hopeful song home.
The song is loaded and ready to use- just access your WorshipTeam.com system database.
The song is full featured with complete lyrics, chord charts and full length audio. Check out this great new song, hear it in the original key, or choose your own key and play it the way you like it.
blessings
Cody Gentes
p.s. if you have never tried out Worshipteam.com, try it FREE for one month by simply going here: http://www.worshipteam.com/try ! See you there.