Worshipteam.com has many ways to schedule and manage events and people, but one thing that can help with proactively working on schedules and events is to have the ability for users to mark out away time, such as vacations, trips and other absences that they already know about. With the new "Away Time" feature, when a leader is planning an event or service, they can know during that planning if the person has already scheduled themselves to be away.
Using it is simple for each user. Just go to the CALENDAR section of the website workspace (once you have logged in) and select the "Enter Away Time" icon at the bottom of the calendar screen.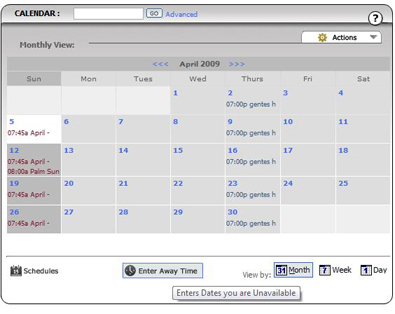 You will come to a screen that allows you to enter your away times.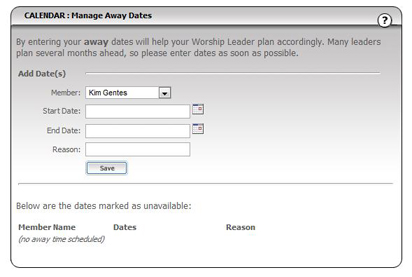 Select the Start and End dates for the time you will be away.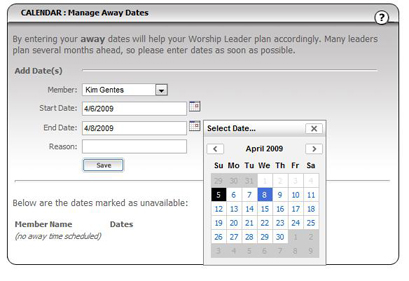 Click the "Save" button and the away segment will be added to your list of away times.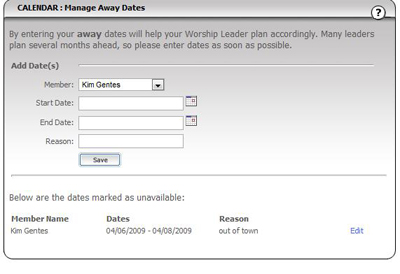 You can add multiple more away time segments if you wish.
You are done! Now, when a leader attempts to schedule you, if the event is occurring on one of your "away" times, a special notification and color will indicate that you have previously listed yourself as unavailable.