WorshipTeam.com now has updates available for users who want to get notifications via SMS. Of course, regular event requests, confirmations and notifications can go to email, but this allows people on the go the ability to get those notices on their cell SMS as well.
To enable this, the user simply can go to the "Your Account" link on their dashboard. When they see their personal information, there is a new section called "Additional Notifications". Here, if you add an extra email address or enter your cell phone number (and carrier) you will receive notifications to the appropriate destination. Below shows the area that the user can update to engage this new feature.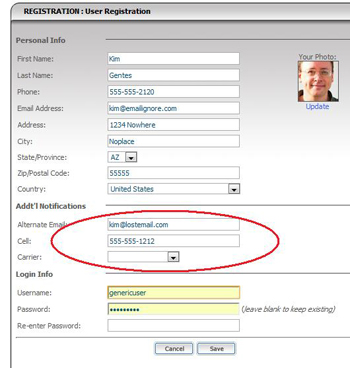 For those who like having SMS as an alternative to normal email and web communications, this can come in very handy!
blessings
Kim