WorshipTeam.com users! We are all excited to see so many churches enjoying the ease and power of Worshipteam.com. We are glad to be helping you with your planning and weekly work with your worship teams.
Earn $5.00 (redeemable at WorshipMusic.com) in just 30 seconds by answering just two quick questions. (read to the bottom on how to do this)
One important question that people often ask is "how do I import my songs to my presentation software"? Fear not, Worshipteam.com already has you covered. In the previous entries in this blog, you can see several specific examples of how to use WorshipTeam.com to get your songs into your presentation software of choice. There are lots of options out there, and those articles will help you with using worshipteam.com with your favorite presentation module.
We recognize that many of you use display software in your weekly meetings. We want to be sure we are working as best as possible with Worshipteam.com to provide integration for your efforts.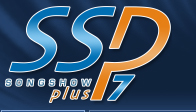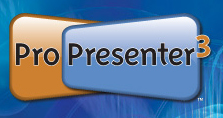 WorshipTeam.com already supports all these products and more: Mediashout, ProPresenter, EasyWorship, SongShow Plus, LiveWorship and Powerpoint!
HELP US HELP YOU! You can help make Worshipteam.com even better by letting us know which presentation software you use.
EARN $5– Instructions here: All you need to do is take the survey below (click the "take survey" link) and you will get a coupon redeemable at Worshipmusic.com for $5.00. It's that simple. You help us learn what presentation software you are using and we help you with a nice coupon.
Simply take the quick survey linked here:
*IMPORTANT: this is only applicable to WorshipTeam.com users. If you are not a Worshipteam.com user, this does not apply to you.
We guarantee we won't record any personal info, we just want to know the answer to the question about presentation software. Thanks!
Blessings
Kim Gentes
Worshipteam.com