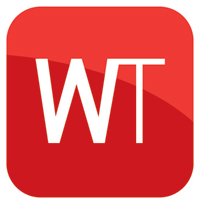 WorshipTeam.com released an important update (v.1.3.1) to its iOS app this week.
New Tabs: The "Services" section now has a Past Services tab, allowing you to review any service in your history (along with the upcoming services tab that already exists). The "Songs" section now has a new Lists & Sets section which includes a tab for both Lists (which are song collections created in the new interface) and Sets (which are previously created sets from the classic interface). These new tabs allow users to review all their song collections and services, past, current and future regardless of how they created them (classic or new interface). Here is an example of the new Past Services and Sets tabs:
Perform Mode Improvements: Enhanced "Perform" mode functionality allowing NN chart display, and additional stability improvements to PDF display functionality within "Perform" mode.
Inbox: Fixed issues related to inbox message creation.
The WorshipTeam.com App is free and available in the iTunes app store. All WorshipTeam.com subscribers can download and use as many copies of the app as they have subscribers, and it does not cost extra. Any WorshipTeam.com user can use this function.
You can download the app from iTunes app store here:
https://itunes.apple.com/us/app/worshipteam/id409144474
bless you!Kim Gentes