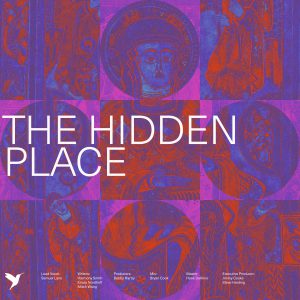 Vineyard Worship UK & Ireland has released "The Hidden Place" featuring Samuel Lane and the song is now loaded into WorshipTeam.com "The Hidden Place" is a studio recording of a great new song.
Vineyard Worship release new intimate worship single 'The Hidden Place'. Written on Zoom as the world was simultaneously pushed into lockdown, songwriters Harmony Smith, Mitch Wong and Krissy Nordhoff felt compelled to express that even in the unknown, our hidden place with the Lord never changes. It explores vulnerability in worshipful expression; pondering on who we truly are when all is stripped back, in the place where God is speaking. Produced by the Emmy Award-winning producer Bobby Hartry (Jeremy Riddle, Brenton Brown), 'The Hidden Place' is a spacious track inviting listeners to embrace the promise of intimacy in the midst of difficulty.
In the hidden place
I can be myself, I'm safe
And I feel no shame
I'm secure in Your embrace (In the love of Your embrace)
All the striving ends
I don't have to bear the weight
In the hidden place
Where You speak to me
The song is interpreted by renowned Vineyard worship leader and songwriter Samuel Lane, whose powerful vocals lift the beautiful lyrical landscape to another level of meaning and personal experience. 'The Hidden Place' is a Spirit-breathed musical invitation to be at home with the Lord regardless of our circumstances.
The song is loaded and ready to use- just access your WorshipTeam.com system database.
The song is full featured with complete lyrics, chord charts and full length audio. Check out this great new song, hear it in the original key, or choose your own key and play it the way you like it.
blessings
Cody Gentes
p.s. if you have never tried out Worshipteam.com, try it FREE for one month by simply going here: http://www.worshipteam.com/try ! See you there.