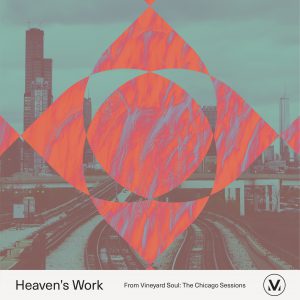 Vineyard Worship has released "Heaven's Work" featuring Tina Colón Williams and the song is now loaded into WorshipTeam.com "Heaven's Work" is a studio recording of a great new song.
Vineyard Worship presents the latest release from Vineyard Soul, "Heaven's Work". This modern gospel anthem expresses the cry of every believer's heart to join in the movement of God. With a powerhouse vocal from worship leader, pastor, and immigration lawyer, Tina Colón Williams, "Heaven's Work", gives unifying language to a community of believers.
"We wanna go where we see you moving
We wanna join what we see you doin'
Our heart's desire is to see Your Kingdom come"
Written by Anabeth Morgan, Casey Corum, and Geno Olison and produced by Calvin Rodgers and Phillip Feaster, "Heaven's Work" is a timeless prayer, calling us to be active participants in God's Kingdom come and His will be done, on earth as it is in Heaven.
The song is loaded and ready to use- just access your WorshipTeam.com system database.
The song is full featured with complete lyrics, chord charts and full length audio. Check out this great new song, hear it in the original key, or choose your own key and play it the way you like it.
blessings
Cody Gentes
p.s. if you have never tried out Worshipteam.com, try it FREE for one month by simply going here: http://www.worshipteam.com/try ! See you there.