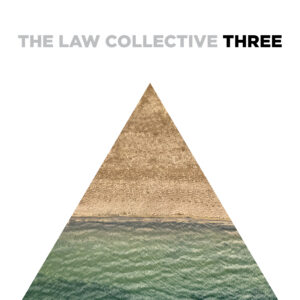 The Law Collective has released "Three" and the songs are now loaded into WorshipTeam.com "Three" is a recording of some great new songs.
The Law Collective's most recent EP, titled THREE, shows the expressive and creative range this group of musicians and writers can cover.
In a world that gives a never ending list of things to obtain, Deepest Well digs down for a promise that fulfills. You'll Never Stop is an exuberant call-and-response between Justin Law and Anabeth Morgan that hints at the Funkytown influence of Law's hometown of Minneapolis. The simple and vulnerable Make Me Gracious rounds out this collection, featuring a lone acoustic guitar, one voice, and a humble request to receive God's heart.
The songs are full featured with complete lyrics, chord charts and full length audio. Check out these great new songs, hear them in the original key, or choose your own key and play them the way you like it.
Blessings
WorshipTeam Staff
p.s. if you have never tried out Worshipteam.com, try it FREE for one month by simply going here: http://www.worshipteam.com/try ! See you there.
Also if you want some awesome WT merch find yours here! https://store.worshipteam.com/