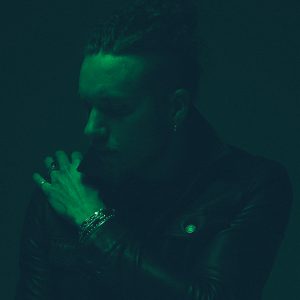 Brandon Lake has released "Help!" and the songs are now loaded into WorshipTeam.com "Help!" is a recording of some great new songs.
This timely collection of songs depicts Lake's heart cry in the battle against depression, anxiety, loneliness, and other mental health struggles—acting as a declarative prayer amidst the processing of his personal emotions. Also featuring the voices of JUDAH, Chandler Moore, Amanda Cook, and his sons Blaise and Beau, this album is infused with the healing honey of raw honesty and authenticity—while serving as a resounding "me too" in response to anyone who is wrestling with thoughts that are not from God. Juxtaposing roars of declaration with songs that invite the heart into intimate worship, one of the messages carried out by this album is that perspective is everything. Whatever the devil meant for bad can be redeemed by the Lord for good. At a time when mental health is at an all-time low, Lake's desire is to remind others that they're not alone in their battles. There's freedom and power behind the word, "help."
"In my lifetime, I've never experienced more opportunities to cave under the weight of anxiety and depression," reflects Lake. "I believe it's important that we are real, honest, and raw about the mental battles we face—that we bring them into the light so God can remind us of who He is and who we are. I believe we need honest songs, but we also need warfare songs to come against those attacks that try and keep us from being everything God wants us to be and from living truly free. Freedom has been purchased, but we need reminders that it is our inheritance and the reality we can live in daily through Him who set us free."
The songs are full featured with complete lyrics, chord charts and full length audio. Check out these great new songs, hear them in the original key, or choose your own key and play them the way you like it.
Blessings
WorshipTeam Staff
p.s. if you have never tried out Worshipteam.com, try it FREE for one month by simply going here: http://www.worshipteam.com/try ! See you there.
Also if you want some awesome WT merch find yours here! https://store.worshipteam.com/