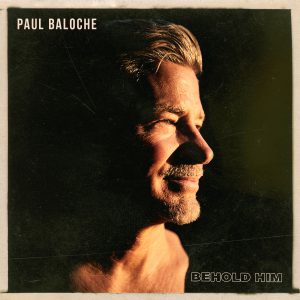 Paul Baloche has released "Behold Him" through Integrity Music and the songs are now loaded into WorshipTeam.com "Behold Him" is a recording of some great new songs.
Dove Award winning songwriter Paul Baloche has given himself to equipping and training worship leaders to engage and encourage the church in worship. And as a local worship pastor, he has done this by example as well as teaching – – all while crafting songs that are sung by millions the world over. His new album, Behold Him is a testament to his journey and his passion for serving the local church. Behold Him is a studio project with congregational friendly arrangements. The title track features a duet with Kim Walker-Smith and will quickly become a staple in worship sets throughout the world! The project also features Kari Jobe, Leslie Jordan along with others. It is produced by Michael Rossback, Jason Ingram and Ben Cantelon. The album features co-writes with Matt Redman, Jason Ingram and Steven Furtick.
The songs are now loaded and ready to use- just access your WorshipTeam.com system database.
The songs are full featured with complete lyrics, chord charts and full length audio. Check out these great new songs, hear them in the original key, or choose your own key and play them the way you like it.
blessings
Cody Gentes
p.s. if you have never tried out Worshipteam.com, try it FREE for one month by simply going here: http://www.worshipteam.com/try ! See you there.