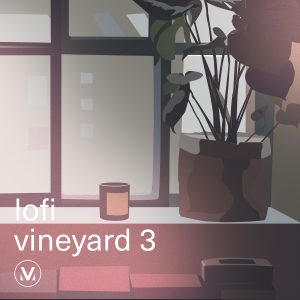 Vineyard Worship has released "LoFi Vineyard 3: Chill Worship Beats to Focus and Relax" and the songs are now loaded into WorshipTeam.com "LoFi Vineyard 3: Chill Worship Beats to Focus and Relax" is a recording of some great new songs.
Following closely on the heels of the second in this favored series from Vineyard Worship, LoFi Vineyard 3 seeks to draw in the listener and let the subtle, complex, and soothing rhythms set the tempo for the day.
Vineyard Worship and producer/musician/worship pastor James Moscardini continue their reimagined worship experience with global favorites "No Longer Strangers" and featured track, "I Love Your Presence" alongside some of the latest Vineyard Worship chart toppers like "Sons and Daughters" and "Eden", forming a lush, inspirational soundtrack for your day. For work, study or a slow morning, the chill beats, soothing vocals, and dreamy vibes of the new Lo-Fi Vineyard will relax and focus the mind and soul.
The songs are now loaded and ready to use- just access your WorshipTeam.com system database.
The songs are full featured with complete lyrics, chord charts and full length audio. Check out these great new songs, hear them in the original key, or choose your own key and play them the way you like it.
blessings
WorshipTeam Staff
p.s. if you have never tried out Worshipteam.com, try it FREE for one month by simply going here: http://www.worshipteam.com/try ! See you there.
Also if you want some awesome WT merch find yours here! https://store.worshipteam.com/