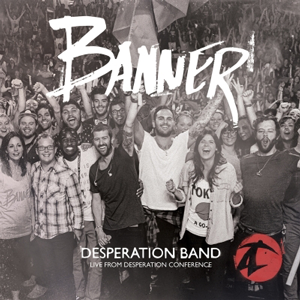 Desperation Band has released "Banner" through Integrity Music and all songs are now loaded into WorshipTeam.com. "Banner" is a recording of some great new songs.
There's been no greater calling or privilege for Desperation Band than to lead others into God's presence. Whether at their home church (New Life in Colorado Springs, CO) or at worship events scattered around the globe, their songs are sung by congregators in many nations. This worship project was recorded live at the 2014 Desperation Conference with over 6,000 young people in attendance – all passionately worship the living God and proclaiming that He alone is their banner (Jehovah Nissi). This is a timeless truth that older generations will appreciate and emerging generations need to hear.
The songs are full featured with complete lyrics, chord charts and full length audio. Check out these great new songs, hear them in the original key, or choose your own key and play it the way you like it.
blessings
Cody Gentes
p.s. if you have never tried out Worshipteam.com, try it FREE for one month by simply going here: http://www.worshipteam.com/try ! See you there.