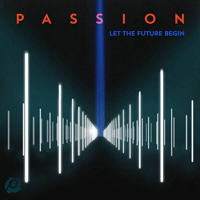 Passion conferences has just released its latest live recording "Let The Future Begin", and it is spectacular! Even better news– all songs are already preloaded into WorshipTeam.com. This is a live worship album featuring several new songs! A total of 15 songs appear with a tremendous cast of worship leaders featured on this release. Leaders and writers Chris Tomlin, Matt Redman, Kristian Stanfill, Kari Jobe, David Crowder, Christy Nockels, Charlie Hall and more have crafted and demonstrated these beautiful and usable songs in a live atmosphere of an exuberant Passion conference. All 15 tracks are loaded and ready to use- just access your WorshipTeam.com system database. For a full album review, you can read more about it here.
The songs are full featured with complete lyrics, chord charts and full length audio. Check out these great new songs, hear them in the original key, or choose your own key and play it the way you like it.
blessings
Kim Gentes
p.s. if you have never tried out Worshipteam.com, try it FREE for one month by simply going here: http://www.worshipteam.com/try ! See you there.