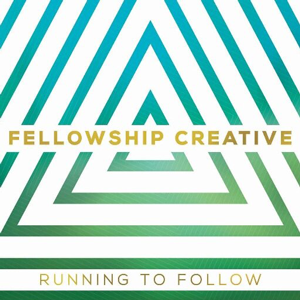 Fellowship Creative has released "Running To Follow"" through FairTrade- INO Music and all songs are now loaded into WorshipTeam.com. "Running To Follow" is a recording of some great new songs.
Finding ways to express and celebrate that gift is the driving force behind Fellowship Creative, the music division of Fellowship Church Dallas, known for Pastor Ed Young, Jr.
That goal is clearly evident in the new project from this community of creative thinkers and artists, their fifth full-length album and first with record label, Fair Trade Services.
Made up of original songs that represent the heart of our culture, Running To Follow is their most accessible project to date. Leading off with the radio-friendly "Glory In the Highest," this pop-tinged praise release contains 13 tracks with lyrics that come straight from the heart of scripture. It's a soul-stirring project that is sure to fill you with hope.
The songs are full featured with complete lyrics, chord charts and full length audio. Check out these great new songs, hear them in the original key, or choose your own key and play it the way you like it.
blessings
Cody Gentes
p.s. if you have never tried out Worshipteam.com, try it FREE for one month by simply going here: http://www.worshipteam.com/try ! See you there.