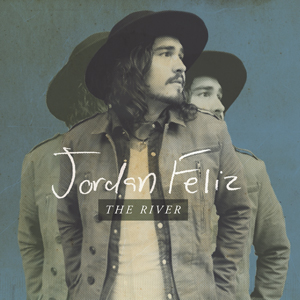 Jordan Feliz has released "The River" through Centricity Music and all songs are now loaded into WorshipTeam.com "The River" is a recording of some great new songs.
Chart topping newcomer, Jordan Feliz, is scheduled to release his first full album for Centricity Music, The River, on April 22nd. Once again teaming with Joshua Silverberg (Michael W. Smith, Newsboys) and Colby Wedgeworth (Lincoln Brewster) as producers, Feliz delivers seven new songs and the project also features four songs from Feliz's debut EP, Beloved. This includes "The River" that remained No. 1 on Billboard's National Christian Audience Chart for 10 weeks, No. 1 on the Hot AC/CHR Chart for seven weeks, AC Indicator Chart for six weeks, and AC Monitored Chart for one week. At the same time, Feliz has garnered 4 million video views with his performance/lyric videos for the song.
"When we released Jordan's EP late last year the plan was to work that project for the next year and then release his debut full CD. But due to the phenomenal success and high interest for Jordan's EP, we decided to push the release of his first full album to meet this demand," explains Steve Ford, General Manager, Centricity Music. "Jordan has a tremendous reach since his music is very relatable across the board with demographics, ranging from young kids to mature adults. He is the ultimate entertainer, as besides making great music, he delivers a strong live performance whether it's acoustic or with a band. Of course the main driving force for Jordan and the label is to deliver the message of hope, forgiveness, and restoration that he so wants to tell."
Adds Feliz, "I am so beyond excited to be releasing my new record and can't wait for everyone to hear it. It is packed full of songs I completely believe in, and I feel like God has had His hands on this project. It's been an honor and so humbling to receive such strong support from everyone in the Christian music industry, and I am so grateful to be a part of this wonderful community. To God be the glory!"
The River showcases the incredible talent of Feliz with soul-influenced pop numbers and heart rendering ballads that are presented in a fresh and modern sound. You will know from the start that you are listening to an exciting, new artist with the album's intro, "Carry Your Troubles," with a 78 record player presentation that includes the scratchy backdrop of an album well worn. From the rhythmic mid-tempo songs "Never Too Far Gone," "Your Great Hands," to the upbeat "Best Of Me," "Cheer You On," "Live It Out," and the new ballad "How Long," Feliz does not disappoint with strong lyrics and different and innovative musical styles. The River definitely spotlights the growth of this artist in just a few short months between projects and shows the emergence of a major performer within the industry. All songs are loaded and ready to use- just access your WorshipTeam.com system database.
The songs are full featured with complete lyrics, chord charts and full length audio. Check out these great new songs, hear them in the original key, or choose your own key and play it the way you like it.
blessings
Cody Gentes
p.s. if you have never tried out Worshipteam.com, try it FREE for one month by simply going here: http://www.worshipteam.com/try ! See you there.