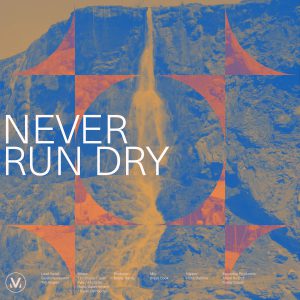 Vineyard Worship has released "Never Run Dry" featuring Tim Brown & Sarah Pemberton and the song is now loaded into WorshipTeam.com "Never Run Dry" is a studio recording of a great new song.
"Never Run Dry" is Vineyard Worship's newest monthly single, featuring Vineyard favorites Sarah Pemberton and Tim Brown on vocals. Produced by Emmy Award-winning producer/songwriter Bobby Hartry (Jeremy Riddle, Brenton Brown) and pushing the boundaries of modern worship with echoes of pop country and soulful guitar, "Never Run Dry" is a breath of fresh air with a big chorus that soars.
The song is loaded and ready to use- just access your WorshipTeam.com system database.
The song is full featured with complete lyrics, chord charts and full length audio. Check out this great new song, hear it in the original key, or choose your own key and play it the way you like it.
blessings
Cody Gentes
p.s. if you have never tried out Worshipteam.com, try it FREE for one month by simply going here: http://www.worshipteam.com/try ! See you there.