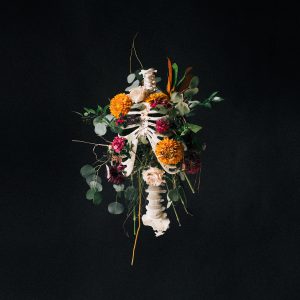 Elevation Worship has released "Graves Into Gardens" through Elevation Worship Records and all songs are now loaded into WorshipTeam.com "Graves Into Gardens" is a live recording of some great new songs.
Recorded live at the broadcast location of Elevation Church on January 15, 2020, Graves Into Gardens is a nine-track project that dynamically showcases the collective talents of the entire worship team and band while giving lead vocal spotlights to multiple worship leaders. These include Chris Brown ("My Testimony," "There is a King"), Tiffany Hammer ("Available," "Have My Heart"), Jonsal Barrientes ("Authority"), Anna Sailors ("No One Beside"), Isaiah Templeton ("What Would You Do"), and a feature from Tauren Wells ("Never Lost"). The title track "Graves Into Gardens" features the intensely-emotional vocals of guest singer and Bethel Music recording artist Brandon Lake, who is also credited as co-writer on "Graves Into Gardens," "My Testimony," and "There is a King."
"Each album we've released has its own special theme, message, and musical vibe, and we've recorded almost all of them as live church experiences," says Chris Brown. "But I have to say the electric, live atmosphere that was captured on Graves into Gardens stands above our previous collections. There's not been another live recording of ours that has compared to the energy and spirit that was in the room that night. The significance of what we experienced was unmistakable and I really believe it's a project that
has the ability to transport listeners into that room filled with other passionate worshippers, but more importantly usher the presence of God into any environment it's heard. The intensity, excitement, the spontaneity, and the emotionally sacred moments that we recorded together all live on in a special and evident way that will allow listeners everywhere to be part of the Elevation Worship experience."
Perfectly embodying the unique creative and inspirational interaction between Pastor Steven's weekly messages and the music performed by Elevation Worship, the title track and concept for Graves Into Gardens have their roots in a sermon he preached on a Bible passage found in 2 Kings 13. After the prophet Elisha died, his story didn't end there. Two Israelites were near his gravesite about to bury another man. When they saw a band of enemy raiders coming, they threw the man's body into Elisha's tomb. When the body touched Elisha's bones, the man came to life and stood up on his feet (2 Kings 13:20-21).
Pastor Steven preached that just like the resurrection miracle Elisha still had left in his bones, God is in the business of bringing dead things back to life. And i f we'll throw the dead areas of our lives on the bones, if we'll believe in the power of God, if we'll declare resurrection power over everything we sow, nothing will be wasted. Nothing is over. Nothing is finished. If God is in it, we will move forward. As the members of Elevation Worship have corporately expressed: "Our prayer for this project is that it would serve to bring the reality of the Kingdom of God into our hearts and minds –– our entire faith is built on the truth that when Jesus hung on a cross and was placed in a tomb, it wasn't the end. He wasn't buried, he was only planted. What the world saw as defeat, God knew was a victory. Our faith is in a resurrected King, and the reality that resurrection is still happening and is possible in our own lives."
Brown further illuminates: "We hope people are able to take a second look at what they once considered "dead" in their life. And that this project provides a new perspective that allows them to see new life in seemingly dead places. Because what God breathes on must come to life. And what we may see as a grave, God sees as a garden."
Another key track, the stunning ballad "Available," is a musical reflection of a 2019 sermon series by the same name. It brings to light the reality that, when we make our hearts available to God, we can live up to the potential He sees for us, rather than live at the level we see for ourselves. The Brown-led "shot of faith adrenaline" (as he calls it) "My Testimony" is a declaration of all that God's done for us, along with all the miracles and blessings we've yet to see him do in our lives. "There is a King," the other track featuring Brown on leads, was inspired by a tragic loss the worship team suffered. In the midst of their pain, their faith gave them the confidence to musically assert that, "It won't be long/We will behold Him/And every tear He'll wipe away/We'll be at home/The war will be over/Soon we will meet our Savior face to face."
"Our greatest hope for Graves into Gardens is that people can easily get caught up in worship and encounter God's presence through it," says Brown. "Whether it's just a few notes or lyric lines or the entire album, we want the music and message to elevate their faith to believe in the resurrection power of all the dreams, hopes, and promises they've sown. And to be reminded that in every season and every circumstance God is able to do more than we could ask or imagine when we trust Him with our present and future. "
All songs are loaded and ready to use- just access your WorshipTeam.com system database.
The songs are full featured with complete lyrics, chord charts and full length audio. Check out these great new songs, hear them in the original key, or choose your own key and play it the way you like it.
blessings
Cody Gentes
p.s. if you have never tried out Worshipteam.com, try it FREE for one month by simply going here: http://www.worshipteam.com/try ! See you there.