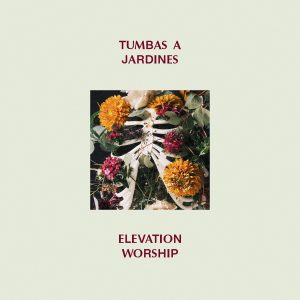 Elevation Worship has released "Tumbas A Jardines" through Elevation Worship Records and all songs are now loaded into WorshipTeam.com "Tumbas A Jardines" is a recording of some great new songs.
GRAMMY® nominated Elevation Worship announces the release of their 4 th Spanish project with TUMBAS A JARDINES , available worldwide. The English live compilation debuted at number 1 on the Billboard Christian albums chart and broke the record as the highest pre-added worship album to date on the Apple Music platform.
" I love this project because it reminds us that we can have hope in dark places ," says Elevation Worship leader, Edgar Aguilar. " The God we serve is the only one who can take something that looks like a grave and turn it into a garden. Now that these songs are recorded in Spanish, we pray that they can be a blessing to more people across the world!"
TUMBAS A JARDINES is comprised of 9 newly-penned tracks such as the blockbuster song "The Blessing,"
All songs are loaded and ready to use- just access your WorshipTeam.com system database.
The songs are full featured with complete lyrics, chord charts and full length audio. Check out these great new songs, hear them in the original key, or choose your own key and play it the way you like it.
blessings
Cody Gentes
p.s. if you have never tried out Worshipteam.com, try it FREE for one month by simply going here: http://www.worshipteam.com/try ! See you there.