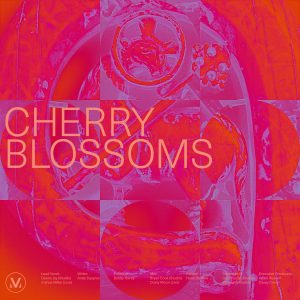 Vineyard Worship has released two different versions of "Cherry Blossoms" featuring Daena Jay & Joshua Miller and the songs are now loaded into WorshipTeam.com "Cherry Blossoms" is a studio & Live recording of some great new songs.
"Cherry Blossoms" is Vineyard Worship's long-awaited monthly single for April 2020. Written by worship leader and songwriter Andy Squyres, "Cherry Blossoms" is a song of immense hope that has been an underground phenomenon since its release in 2015.
"Cherry Blossoms is an autobiography," says Squyres. "The genesis of the song is rooted in tragedy. My church at the time was in the middle of an incredible move of God and then out of nowhere we found ourselves plummeted to the depths of great sorrow. A dear friend was murdered in his home in the middle of the night. It tore us to pieces. All of our strength was gone and our hope was challenged in ways we never could have imagined. The song is my response in the aftermath of that tragedy."
For this significant song, Vineyard Worship is releasing two versions in two distinct styles. The first will be the studio version featuring the voice of Emmy-nominated Daena Jay with colors of pop-country, Sheryl Crow, and Maren Morris. This buoyant version brings a new lift to this powerful song. The second will be a live version featuring the soul and modern gospel flavor of Vineyard Worship's Joshua Miller, reminiscent of United Pursuit, Common Hymnal, and Allen Stone.
Check out this powerful anthem in WorshipTeam.com already finding a home in churches around the world.
The songs are now loaded and ready to use- just access your WorshipTeam.com system database.
The songs are full featured with complete lyrics, chord charts and full length audio. Check out these great new songs, hear them in the original key, or choose your own key and play them the way you like it.
blessings
Cody Gentes
p.s. if you have never tried out Worshipteam.com, try it FREE for one month by simply going here: http://www.worshipteam.com/try ! See you there.