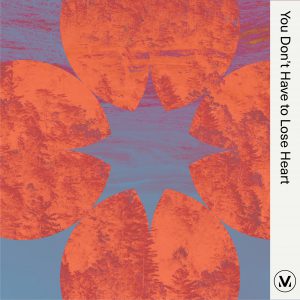 Vineyard Worship has released "You Don't Have to Lose Heart" featuring Daena Jay and the song is now loaded into WorshipTeam.com "You Don't Have to Lose Heart" is a studio recording of a great new song.
Riding on the heels of their latest release, My Hope Has Come, Vineyard Worship's single of the month for February, "You Don't Have to Lose Heart", is a timely song of encouragement for believers young and old. From the opening call of the verse "Hey now, you don't have to lose heart… we are only at the start of what He's doing here", to the reassurance in line one of the chorus "Let us put our trust in the One who carries us ", "You Don't Have To Lose Heart" is a beautiful reminder that God is at work in a story much greater than what we can see, and certainly more powerful and steadfast than anything our current news cycles portray.
Writers Adam Russell and Casey Corum of Vineyard Worship, Jack Mooring of Leeland and Leslie Jordan of Integrity Music joined with Emmy-award winning producer Bobby Hartry to bring this song of hope to life, which features Emmy-nominated Daena Jay ("Cherry Blossoms", title track from My Hope Has Come), whose driving vocal brings a strength and steadiness to the most anxious of hearts.
The song is loaded and ready to use- just access your WorshipTeam.com system database.
The song is full featured with complete lyrics, chord charts and full length audio. Check out this great new song, hear it in the original key, or choose your own key and play it the way you like it.
blessings
Cody Gentes
p.s. if you have never tried out Worshipteam.com, try it FREE for one month by simply going here: http://www.worshipteam.com/try ! See you there.