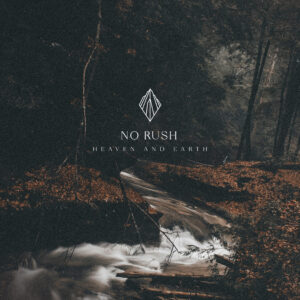 Heaven And Earth has released "No Rush" and the songs are now loaded into WorshipTeam.com "No Rush" is a recording of some great new songs.
No Rush is the latest release from Heaven and Earth, a diverse collection of writers and worship leaders from Vineyard Columbus church. This thriving, Christ-centered worship community, led by one of Vineyard Worship's vocal powerhouses, worship pastor Joshua Miller, have come together to release their sophomore project. Gospel influenced and soul-flavored, this freshly-penned collection of songs, including the latest single "Eternal Light", the upbeat and hopeful "Giver of Life" alongside favorites like "Draw Me Close", have become anthems for this large and thriving church community in Columbus, Ohio.
No Rush, along with Heaven and Earth's first album, We Wait, are only the beginning for this flourishing group of creatives.
The songs are full featured with complete lyrics, chord charts and full length audio. Check out these great new songs, hear them in the original key, or choose your own key and play them the way you like it.
Blessings
WorshipTeam Staff
p.s. if you have never tried out Worshipteam.com, try it FREE for one month by simply going here: http://www.worshipteam.com/try ! See you there.
Also if you want some awesome WT merch find yours here! https://store.worshipteam.com/