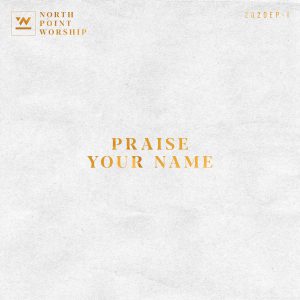 North Point Worship has released "Praise Your Name" through Centricity Music and the songs are now loaded into WorshipTeam.com "Praise Your Name" is a recording of some great new songs.
"In every season—in good times and bad times—the healthiest thing we can do for our minds and souls is turn our attention to Jesus. Remove our circumstances and problems from the center of our attention and put our focus back on Jesus! Remember his goodness, his super natural involvement in our lives, even in the middle of the mundane, the joy and pain. Every moment is a good moment to say, 'Thank you!' I hope you can find a still moment and use this song in your life as a way to say and to express gratitude to our Savior."
— Heath Balltzgier, Songwriter
All songs are loaded and ready to use- just access your WorshipTeam.com system database.
The songs are full featured with complete lyrics, chord charts and full length audio. Check out these great new songs, hear them in the original key, or choose your own key and play it the way you like it.
blessings
Cody Gentes
p.s. if you have never tried out Worshipteam.com, try it FREE for one month by simply going here: http://www.worshipteam.com/try ! See you there.