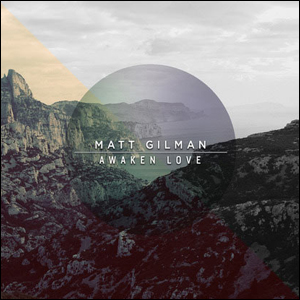 IHOP Kansas City's worship leader Matt Gilman has released "Awaken Love" through Forerunner Music and all songs are now loaded into WorshipTeam.com. "Awaken Love" captures some excellent new songs from Matt and other co-writers. This album is a brilliant pallet of ballads and choruses with a few songs of introspection as well.
Ed Cash, a major producer for everyone from Chris Tomlin, Kari Jobe, to Vince Gill, to Starfield to Dolly Parton, has been a brilliant sound-master in dozens of projects. His gift is bringing the artist forward into a crisp, unfettered sound that highlights the skills of the artist and lifts the songwriting beyond its past marks. Cash does no less with this recording of Matt Gilman, making it easily the best musical production put out by Forerunner music. That said, all that production hasn't drained the life out of the project- there is still a vibrant, prophetic edge to Gilman's songs and his voice.
And that is the strength of this album- Gilman's vocal tone and prowess grace us with a hint of great passion projected in a genuinely enjoyable sound. His lyrics are unashamed and yet not superfluous. All in all, a very good project with some songs that are definitely "church ready" candidates for your song investigation. If you are looking for possibilities to consider for your local church, you can review these songs (audio/charts/lyrics) in WorshipTeam.com directly. All songs are loaded and ready to use- just access your WorshipTeam.com system database.
The songs are full featured with complete lyrics, chord charts and full length audio. Check out these great new songs, hear them in the original key, or choose your own key and play it the way you like it.
blessings
Kim Gentes
p.s. if you have never tried out Worshipteam.com, try it FREE for one month by simply going here: http://www.worshipteam.com/try ! See you there.