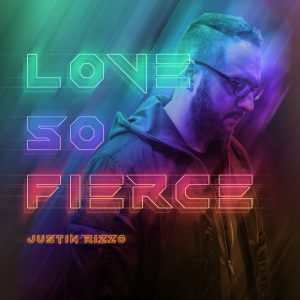 Justin Rizzo has released "Love So Fierce" through Spotlight Music Group and the songs are now loaded into WorshipTeam.com "Love So Fierce" is a recording of some great new songs.
Acclaimed worship leader Justin Rizzo releases his first full-length album in seven years, Love So Fierce, from Spotlight Music Group.
"God has a fierce commitment to have all of our love, while at the same time having the tender heart of a bridegroom to continue winning our hearts and taking us back when we stumble in weakness," says Rizzo explaining the impetus behind his new album. "Part of the beautiful mystery of our faith is that we serve, love, and have given our lives to a God whose love is fierce, like a man of war, but at the same time is as tender as a man in love. This should evoke worship in our hearts.
"This title song came out of a set where me and my team were spontaneously singing through Song of Solomon chapter 8 verse 6 where it says that God's love is as strong as death, and his jealousy is as fierce as the grave," continues Rizzo. "The chorus of the song says: I've never known a love so fierce, I've never known a love so tender, I've never known a love that suffers long, with me."
The songs are now loaded and ready to use- just access your WorshipTeam.com system database.
The songs are full featured with complete lyrics, chord charts and full length audio. Check out these great new songs, hear them in the original key, or choose your own key and play them the way you like it.
blessings
Cody Gentes
p.s. if you have never tried out Worshipteam.com, try it FREE for one month by simply going here: http://www.worshipteam.com/try ! See you there.