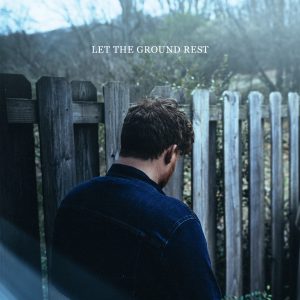 Chris Renzema has released "Let The Ground Rest" through Centricity Music and all songs are now loaded into WorshipTeam.com "Let The Ground Rest" is a recording of some great new songs.
Recording artist and songwriter Chris Renzema releases his sophomore, full-length album and Centricity Music debut, The album's acoustic, soul-stirring songs shift seamlessly from indie rock to folk worship to Americana. Renzema's voice and lyrics cut to the bone singing about hope and echoing the universality of both pain and praise.
The music we're making isn't being engineered to hit any playlists or radio or anything like that," says Renzema. "The strategy is to let it hit the people that want it already and let that inform where it's going. We're taking the toolbox we have and refining it, not adjusting or changing or moving it."
Tracking some songs live in the studio, utilizing one-take vocals with no overdubs and playing guitar on one track and piano on another for the new album, Renzema shows his versatility in every song.
"The heartbeat behind Let The Ground Rest is the idea that growth comes from periods of rest, of barrenness," shares Renzema. "It's a process to exist, to learn and understand God's love. While His love is not seasonal, we go through seasons as we understand and experience it. Spring is not spring without winter, and that process is a good thing."
In between the opening and closing tracks, Renzema shares real-life, hopeful messages along with worship in singles like "17" and "Better." The latter song was written "as a sort of 'get well soon' card to the world, having no idea I'd be releasing it during a worldwide pandemic and a national quarantine, but here we are," says Renzema. "I hope this song can be a prayer for tired hearts in this crazy time, but if not that then at least a small note from me to you, saying, 'I hope you get well soon.'"
All songs are loaded and ready to use- just access your WorshipTeam.com system database.
The songs are full featured with complete lyrics, chord charts and full length audio. Check out these great new songs, hear them in the original key, or choose your own key and play it the way you like it.
blessings
Cody Gentes
p.s. if you have never tried out Worshipteam.com, try it FREE for one month by simply going here: http://www.worshipteam.com/try ! See you there.