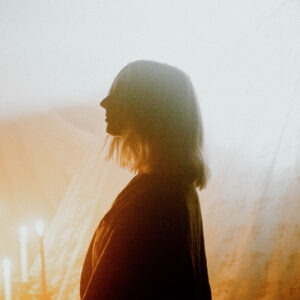 Tiffany Hudson has released "Hidden Here" and the songs are now loaded into WorshipTeam.com "Hidden Here" is a recording of some great new songs.
As an award-winning songwriter ("Graves Into Gardens," "Wait On You," "Never Lost," among others), a member of the GRAMMY® Award-winning group Elevation Worship, and a worship leader at Elevation Church, Hudson didn't dream of having a solo artist career. It wasn't until she felt an invitation from the Lord in early 2022 that she even considered releasing her own songs.
"After a season of what felt like a creative drought, I sat down at my piano and felt the Lord begin to download songs and themes that felt very important to Him," explains Tiffany Hudson. "This began a journey of sitting with Him, writing, co-writing, and desiring to write on the things He had placed in my heart. I pray that these different themes and sonic treatments would ultimately lead the listener to the true treasure at the end of all this–Jesus."
Hidden Here will be released on Elevation Worship Records (home to Elevation Worship and ELEVATION RHYTHM). This project highlights a personal and devotional style with the various sonic elements weaved throughout the album. The title track draws on poppy musical elements and inspiration from the scripture from Psalms 91 encouraging us to remain hidden in Christ.
She adds, "'Hidden Here" deals with the tension we face in desiring to be seen and known by others. I often think of the secret place when referring to hiddenness. The time with God that no one else sees is often the most sacred and holy. There is such a priceless value in remaining under the shadow of the Almighty. I pray it encourages the listeners to remain hidden in Him and find their true reward in Him. We don't find our reward in external things like opportunity or acknowledgment, but we find, in the hidden place, that Jesus himself is our reward."
The songs are full featured with complete lyrics, chord charts and full length audio. Check out these great new songs, hear them in the original key, or choose your own key and play them the way you like it.
Blessings
WorshipTeam Staff
p.s. if you have never tried out Worshipteam.com, try it FREE for one month by simply going here: WorshipTeam.com See you there.
Also if you want some awesome WT merch find yours here! https://store.worshipteam.com/