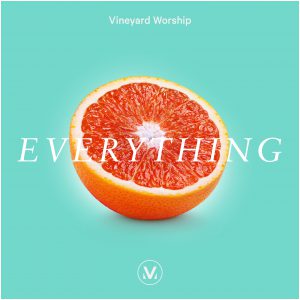 Vineyard Worship has released "Everything" featuring Liam Bernhard and the song is now loaded into WorshipTeam.com "Everything" is a studio recording of a great new song.
Vineyard Worship's latest single "Everything" is an energetic, uptempo anthem for the modern Church. Featuring dynamic newcomer, Liam Bernhard, on vocals, "Everything" pulses with echoes of Young The Giant and The Killers.
All that we're waiting for
Jesus, You're standing at the door
Don't have to fight it, don't have to run no more
This is where life begins
We open the door and let You in
You are the morning, You let the sunlight in
The song is loaded and ready to use- just access your WorshipTeam.com system database.
The song is full featured with complete lyrics, chord charts and full length audio. Check out this great new song, hear it in the original key, or choose your own key and play it the way you like it.
blessings
Cody Gentes
p.s. if you have never tried out Worshipteam.com, try it FREE for one month by simply going here: http://www.worshipteam.com/try ! See you there.