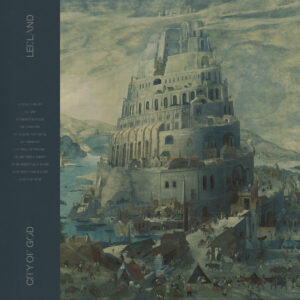 Leeland has released "City Of God" and the songs are now loaded into WorshipTeam.com "City Of God" is a recording of some great new songs.
"We are at a loss for words, it actually doesn't even feel real today! Probably the most important piece of art we've put out in a long long time. It felt less like finishing a project and more like completing a spiritual assignment from heaven. In the room on the capture days, there were over 30 people that were literally like pillars holding this entire thing up. It was such an experience of the beauty of the Body Of Christ greater than we've ever seen. We pray that the spirit of this album gets into your bones that you are a carrier of Heaven everywhere you go! You are the CITY OF GOD" – Leeland
The songs are full featured with complete lyrics, chord charts and full length audio. Check out these great new songs, hear them in the original key, or choose your own key and play them the way you like it.
Blessings
WorshipTeam Staff
p.s. if you have never tried out Worshipteam.com, try it FREE for one month by simply going here: http://www.worshipteam.com/try ! See you there.
Check out the AWESOME WorshipTeam Merch Here: https://store.worshipteam.com/