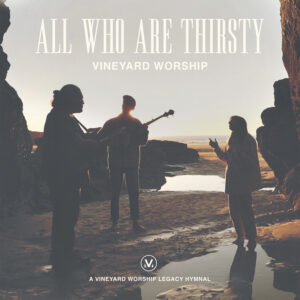 Vineyard Worship has released "All Who Are Thirsty" and the songs are now loaded into WorshipTeam.com "All Who Are Thirsty" is a recording of some great new songs.
Experience the timeless beauty of Vineyard Worship with 'All Who Are Thirsty (Live)' – out May 12th! This new project captures the tranquil sounds from the Cornish countryside as Vineyard Worship recorded 'All Who Are Thirsty' live in the Southern English natural beauty.
Featuring the soulful voices of Violet Alexandria and Eduardo Vieira from St Albans Vineyard Church, UK, and guitarist Caleb Hakim, this unique EP captures a pure and stripped-back essence of worship.
Recorded on location in the beautiful countryside and coastline of Cornwall, UK, this collection of acoustic arrangements of Vineyard Worship classics includes "All Who Are Thirsty," "Holy," and "Beautiful," as well as a bi-lingual version of "Come Now Is The Time To Worship," sung by Eduardo in both English and Portuguese. The new project is set to become a Vineyard Worship legacy hymnal for the modern church.
The songs are full featured with complete lyrics, chord charts and full length audio. Check out these great new songs, hear them in the original key, or choose your own key and play them the way you like it.
Blessings
WorshipTeam Staff
p.s. if you have never tried out Worshipteam.com, try it FREE for one month by simply going here: http://www.worshipteam.com/try ! See you there.
Also if you want some awesome WT merch find yours here! https://store.worshipteam.com/