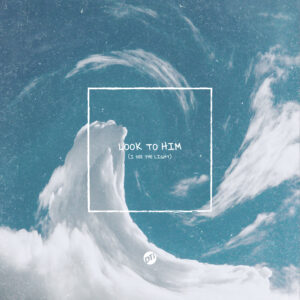 Vineyard Worship UK & Ireland has released "Look To Him (I See the Light)" featuring Jon Solway and the song is now loaded into WorshipTeam.com "Look To Him (I See the Light)" is a recording of a great new song.
Vineyard Worship announce new single 'Look To Him (I See The Light)'. The song was recorded live at Dreaming the Impossible, a festival for young people from churches everywhere, which gathered three thousand from across the UK this summer.
'Look To Him (I See The Light)' is led by Jon Solway, who together with Beth McNeil, Harmony Smith and Rich Dicas, also penned the new song.
Full of energy and inviting, Dreaming the Impossible's new single starts as a prayerful picture of light breaking through the clouds, bringing warmth, life, and refreshing.
"Many young people face huge challenges with mental health [and] we wanted to write a song that reminds us all of the truth that the light of God's Kingdom breaks into our dark world," Jon comments.
'Look To Him (I See The Light)' is, at it's core, a song of hope which is clearly contagious as the live event's crowd joins in with dynamic singing.
Jon concludes with the outcome of what the new Dreaming the Impossible single seeks to have in the Church, "Together we can look to Him, and together we'll see Him move."
'Look To Him (I See The Light)' was produced by Jonny Bird and will be available everywhere on 7th October.
The song is loaded and ready to use- just access your WorshipTeam.com system database.
The song is full featured with complete lyrics, chord charts and full length audio. Check out this great new song, hear it in the original key, or choose your own key and play it the way you like it.
blessings
WorshipTeam Staff
p.s. if you have never tried out Worshipteam.com, try it FREE for one month by simply going here: http://www.worshipteam.com/try ! See you there.

Also if you want some awesome WT Merch find yours here! https://store.worshipteam.com/