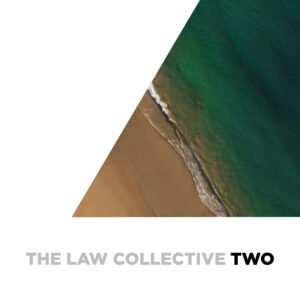 The Law Collective has released "Two" and the songs are now loaded into WorshipTeam.com "Two" is a recording of some great new songs.
TWO is a three-song collection of up-tempo tunes. How Beautiful You Are, a Rolling Stones-esque song of adoration which inspired the tone for the entire THREE IN ONE project. My Shepherd is Justin's personal interpretation of the 23rd Psalm with his now-familiar nod to Americana and roots worship. With music written entirely in studio, Part Of Your Story is an all-hands creation of the band. Darren Varrier offered a guitar lick, off which he, brother Wade, and Casey Corum began composing the music without lyrics. Just outside the studio, Justin and Claas Jambor were at work on the melody. And when it came time to track vocals, Anabeth Morgan helped finish the lyrics. The result is a greasy rock track with a soaring chorus.
The songs are full featured with complete lyrics, chord charts and full length audio. Check out these great new songs, hear them in the original key, or choose your own key and play them the way you like it.
Blessings
WorshipTeam Staff
p.s. if you have never tried out Worshipteam.com, try it FREE for one month by simply going here: http://www.worshipteam.com/try ! See you there.
Also if you want some awesome WT merch find yours here! https://store.worshipteam.com/