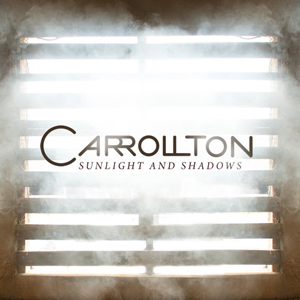 Carrollton has released "Sunlight And Shadows" through Centricity Music and all songs are now loaded into WorshipTeam.com "Sunlight And Shadows" is a recording of some great new songs.
Centricity Music's rock band, Carrollton, makes an impact with their new EP, Sunlight And Shadows. The project reached No. 9 on iTunes Christian Albums Chart while receiving rave reviews from Christian media. New Release Today says, "talent matches the best in the business," while JesusFreakHideout.com states, "signs of real growth," and Soul-Audio.com adds, "great sophomore effort."
The first single from the EP, "Let Love Win," was a standout performance at the recent Momentum 2015 conference in Orlando, FL. Carrollton was joined on stage with their Centricity labelmates that included Lauren Daigle, Jason Gray, Unspoken, Jordan Feliz, Andrew Peterson, Jonny Diaz and Jared Anderson. The rousing performance spotlighted the moving lyrics of the song about the turbulent events that have shaken our country. We believe Your love is the strongest way/You're tearing down walls and You break our chains/Even in this darkness hope will rise again/When we lay down our weapons we will let love win/Lord we lay down our weapons and we let love win. All songs are loaded and ready to use- just access your WorshipTeam.com system database.
The songs are full featured with complete lyrics, chord charts and full length audio. Check out these great new songs, hear them in the original key, or choose your own key and play it the way you like it.
blessings
Cody Gentes
p.s. if you have never tried out Worshipteam.com, try it FREE for one month by simply going here: http://www.worshipteam.com/try ! See you there.