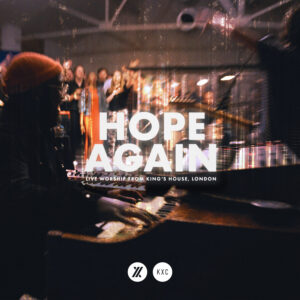 KXC Worship has released "Hope Again" and the songs are now loaded into WorshipTeam.com "Hope Again" is a recording of some great new songs.
"In Hebrews 6, the author explains the certainty of God's promises, going on to say that "we have this hope as an anchor for the soul, firm and secure"… Over the past few years, we've all experienced hopelessness, disappointments, grief and moments of deep frustration. Yet in the midst of that, we've also seen that Christ can shine all the brighter. His hope truly is the anchor we need in the midst of the storm."- KXC Worship
The songs are full featured with complete lyrics, chord charts and full length audio. Check out these great new songs, hear them in the original key, or choose your own key and play them the way you like it.
Blessings
WorshipTeam Staff
p.s. if you have never tried out Worshipteam.com, try it FREE for one month by simply going here: http://www.worshipteam.com/try ! See you there.
Also if you want some awesome WT merch find yours here! https://store.worshipteam.com/