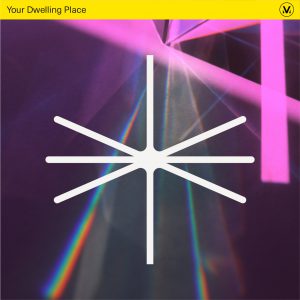 Vineyard Worship has released "Your Dwelling Place" featuring Anabeth Morgan and the song is now loaded into WorshipTeam.com "Your Dwelling Place" is a recording of a great new song.
What begins in worship ends in worship. This Vineyard saying rings particularly true of "Your Dwelling Place", the second single from the highly anticipated EP "Breathe In, Sing Out: Live from Anchour Studio".
Led by Vineyard Worship pillar Anabeth Morgan, "Your Dwelling Place" carries a palpable sense of the presence of God in both the writing and recording of this special song.
Co-producer Casey Corum reflects on the recording session for the new single: "There was such a heavy sense of the presence of the Holy Spirit in the room while we were recording. I was deeply moved. I am still taken back to that moment every time I listen to the track and especially when I watch the video. It was a holy moment."
Recorded live at Anchour Studio in Lewiston, Maine, producers Karl Anderson, Joshua Ray, and Casey Corum join forces again and carry on the legendary partnership between Vineyard Worship and Anchour Studio, which has delivered Vineyard favorites "Eden," "Sons and Daughters," "You Meet Me Here," "You're Carrying Me", "Breathe In, Sing Out" and more. Look for the full Breathe In, Sing Out EP out in May.
The song is loaded and ready to use- just access your WorshipTeam.com system database.
The song is full featured with complete lyrics, chord charts and full length audio. Check out this great new song, hear it in the original key, or choose your own key and play it the way you like it.
blessings
WorshipTeam Staff
p.s. if you have never tried out Worshipteam.com, try it FREE for one month by simply going here: http://www.worshipteam.com/try ! See you there.

Also if you want some awesome WT Merch find yours here! https://store.worshipteam.com/