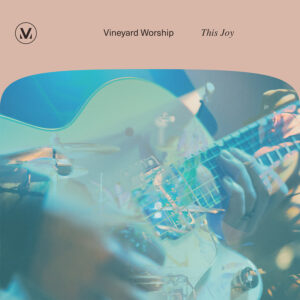 Vineyard Worship has released "This Joy" and the songs are now loaded into WorshipTeam.com "This Joy" is a recording of some great new songs.
This Joy is our brand-new album, recorded live in Chicago. This eclectic mix of new worship songs was written by Vineyard leaders, for the Church. From the upbeat and energetic title track "This Joy," to the tender beauty of "Padre Nuestro," (the Lord's Prayer) written intentionally in both Spanish and English, each song serves an intentional purpose for the sake of the Church.
Featuring 9 worship leaders from around the US, this album blends a wide range of influences, from gospel to pop to modern hymns, and is a small taste of the beauty and diversity within the Vineyard movement.
The title track, featuring Tina Colón Williams and Joshua Miller, is a song of victory, declaring that the voice of the accuser will not have the final say. We are waking up to love, hope, and peace, because we serve a God who is stronger than any circumstance.
The songs are full featured with complete lyrics, chord charts and full length audio. Check out these great new songs, hear them in the original key, or choose your own key and play them the way you like it.
Blessings
WorshipTeam Staff
p.s. if you have never tried out Worshipteam.com, try it FREE for one month by simply going here: http://www.worshipteam.com/try ! See you there.
Also if you want some awesome WT merch find yours here! https://store.worshipteam.com/