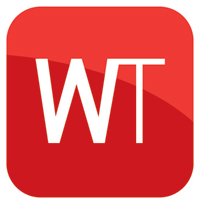 WorshipTeam.com is very pleased to announce the release of our new iOS app, for the iPad, iPhone and iPod Touch devices.
New Mobile/Device Interface: the new app is part of a new BETA look and feel to WorshipTeam.com's complete full featured operation. Highlighting the power of a sleeker user interface along with the iOS platform, this user engagement is taken to a new level.
Device Support for iOS: Great support for the new Apple apps platform.
Extending the planning and song access to your WorshipTeam.com account: need to check the upcoming set for the week on your iPhone? Want to contact members of your worship team now? Confirming invitations to your upcoming services? Need to listen to your songs stored on WorshipTeam.com from your iPad, iPhone or iPod touch? All this and more happens in the new iOS application from WorshipTeam.com .
No Extra Charge! that is right, we are extending your WorshipTeam.com access with this app at no extra cost. Any WorshipTeam.com subscriber now has iPhone/iPad/iPod touch access to their WorshipTeam.com accounts and workspace and its included in your current subscription!
WorshipTeam.com is still the only FULLY featured and legal worship planning site with thousands of songs included with your subscription fees at no extra cost. We hope this free iPhone/iPad/iTouch app helps you and your team with their planning and songs experience with Worshipteam.com.
If you are on your iOS device, download and install the app for free right here:
http://itunes.apple.com/app/worshipteam-com/id409144474?mt=8
blessings
Kim Gentes
p.s. if you have never tried out Worshipteam.com, try it FREE for one month by simply going here: http://www.worshipteam.com/try ! See you there. And YES- your free trial subscription INCLUDES full use of the iPhone, iPad, iTouch app!